WE PRIORITIZE INCLUSIVITY—ALL ARE WELCOME AT THE LAW OFFICE OF ROBERT L. FIRTH.
BANKRUPTCY & ESTATE PLANNING ATTORNEY IN CATHEDRAL CITY, CALIFORNIA
Everyone deserves access to exceptional legal counsel. Here, we are proud to serve all Californians, including Spanish speakers and members of the LGBTQ+ communities.
When your piece of mind hangs in the balance turn to a law firm that offers compassionate services at reasonable prices at the Law Office of Robert L. Firth.
Se habla Español.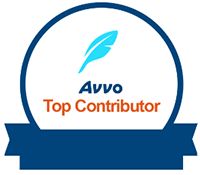 HOW TO PRESERVE YOUR ESTATE WITH A LIVING TRUST
Follow along with Robert Firth as he discusses how a living trust can protect your estate from probate, how proper planning can reduce or eliminate taxes, and more.
FILING FOR BANKRUPTCY? WE OFFER FLEXIBLE PAYMENT PLANS.
If you're considering filing for bankruptcy, you may feel as though you've failed. This couldn't be further from the truth. No matter what circumstances left you with overwhelming debt, bankruptcy can provide a path to financial stability. Let us help you take the first step forward—contact us today in Cathedral City, California. We proudly serve individuals in the surrounding areas of the Coachella Valley, Palm Springs, Palm Desert, Desert Hot Springs, Rancho Mirage, Yucca Valley, 29 Palms, Blythe, El Centro, Menifee, and Riverside.
TESTIMONIALS
LET OUR FORMER CLIENTS TELL YOU WHAT SETS US APART.
I was very happy to receive the services provided by Robert Firth and his friendly, professional staff. For every question or concern I had it was handled quickly and efficiently. Thank you so much for your services.
Mr. Firth, I want to thank you for the help and advice. I was a little lost at first and didn't know where to begin. Even with the resources I had ready at hand I was still not in the know. Mr. Firth put made it plain and simple. Thank you so much.
Mr. Firth is a master at what he does. Needing the services of an experienced attorney and having to deal with legal matters can be difficult at times. Because of Mr. Firth's legal knowledge I would want no one at my back other than Mr. Firth.
Honest and up front from the start. Friendly and personable. Filing bk is not fun and not something anyone should do unless as a last resort. He made me feel like I wasn't the loser I thought I was.
Robert Firth handled our bankruptcy with a level of professionalism, courtesy and excellence that was indeed refreshing. Mr. Firth took a bad situation and made it bearable for us.
TOGETHER, WE CAN CREATE A PLAN FOR YOUR FUTURE.
If something happened to you today, do you know who would make medical decisions on your behalf? Do you know who would receive your assets if you passed away? Do you know what happens to you if you are incapacitated? If you answered no to any of these questions, you should schedule a free consultation with us to start creating an estate plan. Whether a living trusts and wills to durable power of attorney and advanced health care directives, we provide the guidance you need today to make smart decisions for tomorrow.
COMPASSIONATE. CREATIVE. COLLABORATIVE.
LET US THINK OUTSIDE THE BOX FOR YOU.
At the Law Office of Robert L. Firth, we truly understand how difficult it can be to navigate a legal issue. Whether you're making end-of-life decisions regarding your medical care and the distribution of your assets or you're filing for bankruptcy to overcome your debt, you should not have to carry this weight alone—so don't.
For decades, our attorney has been thinking outside of the box for clients in Cathedral City and beyond. We create smart solutions that are tailor-made to meet your needs. Whether custom estate plans to individualized bankruptcy advice, our services are truly personal.
Let us stand by your side as your partner through the process. If you have questions or concerns as while navigating bankruptcy, probate, or estate planning matters, don't hesitate to reach out. We'll seek answers, provide reassurance, or simply offer a listening ear.
In this time of uncertainty and stress, our goal is to ensure that you feel comfortable, confident, and prepared for your future. Schedule a free initial consultation today to learn more about how we can help you create living trusts, draft a will, protect your assets, discharge your tax debt, repair your credit, and more.