BANKRUPTCY ATTORNEY IN CATHEDRAL CITY, CALIFORNIA
When clients come to us considering bankruptcy, they are usually worried about the future and possibly upset about decisions made in the past. We are here to ease those worries and show you that there is a path forward. While bankruptcy is clouded in stigma, we strive to prove that facing this process does not mean you have to do it alone. In reality, making the choice to file with us means that you're taking the first step toward a more stable financial future.
At the Law Office of Robert L. Firth, our attorney has decades of experience guiding individuals through the bankruptcy system. In addition, we help our clients. Schedule a free initial consultation with us to get started. We serve individuals in the surrounding areas of the Coachella Valley Palm Springs, Palm Desert, Desert Hot Springs, Rancho Mirage, Yucca Valley, 29 Palms, Blythe, El Centro, Menefee and Riverside.
Which Kind of Bankruptcy is Right for You?
There are two primary types of bankruptcy to consider: Chapter 7 and Chapter 13. Each of these processes has distinct benefits and costs. There is no cookie-cutter approach to bankruptcy, so we'll strive to determine which chapter best fits your specific needs.
Chapter 7 Bankruptcy
Chapter 7 bankruptcy is also known as a "liquidation" bankruptcy. This Chapter of the bankruptcy code allows you, the debtor, to cancel most or all of your debts. This process assigns a Bankruptcy Trustee to sell any of your property which is over the bankruptcy exemption limit. This limit is quite generous in California, but any additional property can be used to pay back your creditors.
Chapter 13 Bankruptcy
In a Chapter 13 bankruptcy, you can restructure your debts, while eliminating some, and agree to a repayment schedule that will span three to five years. This option allows you to keep your property, even if you are over the exemption limits. In addition, you may also be able to rid yourself of the second deed of trust on your home, commonly referred to as a "lien strip," if your home is worth less than the first deed of trust.
Prior to filing, it is essential that you do not purposely run up credit card bills or hide and transfer assets. These actions can have a severely negative effect on your case and result in future legal actions being taken against you.
We Offer Flexible Payment Plans
In this time of financial stress, the last thing you need to worry about is expensive attorney fees. For this reason, we offer flexible payment plans to our clients navigating bankruptcy. We genuinely care about your financial health and your future, and we want to make this process as painless as possible so you can start moving forward with confidence.
If It Seems Too Good to Be True, It Probably Is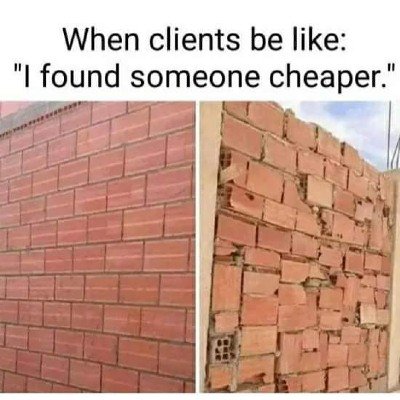 We caution individuals to stay away from bankruptcy attorneys offering unrealistically low prices. Any legal professional charging less than $800 to handle your case to completion is likely not legitimate. In fact, many of our current clients came to us after paying a "coupon" lawyer who did not perform the necessary work to complete the case. In this scenario, you will end up paying far more than you would if you turned to a competent attorney in the first place.
The low prices advertised by these attorneys typically only cover the cost of filing your case with the bankruptcy court, and don't include the cost of court appearances, attendance at creditors' meetings, or efforts to stop post-filing collection calls.
At our firm, we aim to ensure that our prospective clients understand the cost of the entire bankruptcy process from beginning to end upfront, because our goal is to be as transparent as possible while offering fair and flexible payment arrangements.
Schedule a Free Consultation in Cathedral City
Don't let overwhelming debt define the rest of your life. Schedule a free consultation with our team at the Law Office of Robert L. Firth. We proudly serve all Californians—including members of the LGBTQ+ community and Spanish speakers—in Cathedral City, Palm Springs, Palm Desert, Desert Hot Springs, Rancho Mirage, and the Coachella Valley.
BANKRUPTCY ATTORNEY IN CATHEDRAL CITY, CALIFORNIA
Our attorney's role as your bankruptcy lawyer is to effectively deliver the assistance and protection the bankruptcy system provides, while helping you create a fresh start for your future. If you are ready to discover how bankruptcy can give you the chance to move forward, reach out to our firm in Cathedral City, California, today.