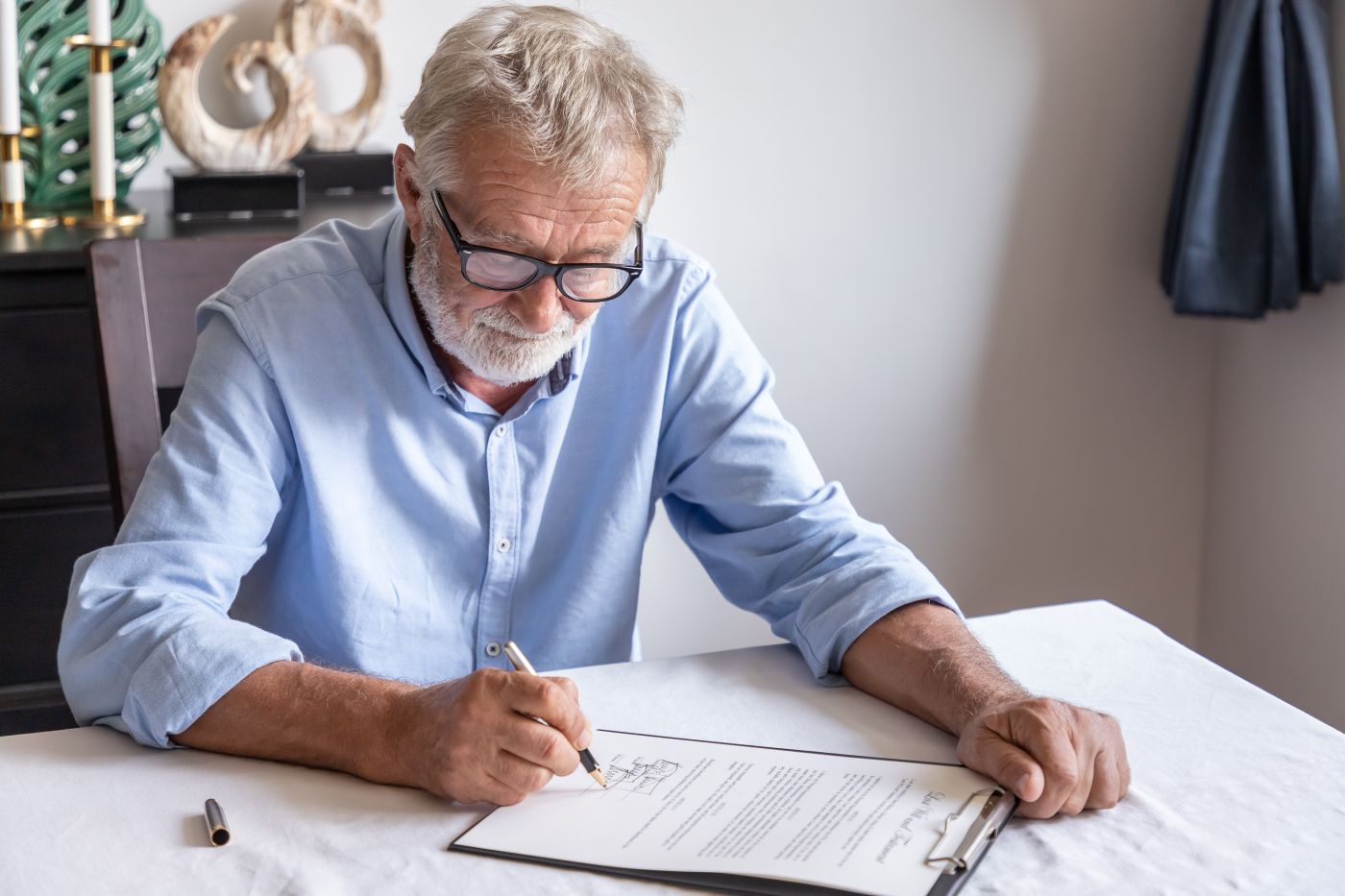 Estate Planning Attorney vs. Using an Online Template
---
Thinking about estate planning can be a stressful experience for many people, so it's no wonder that folks may want to seek out quicker or cheaper ways to do this online. While there are many online estate planning forms and templates, you should always exercise caution before using one as there are some not-so-obvious risks associated with them. If you'd like to speak with a professional estate planning attorney about your concerns, give us a call at the Law Office of Robert L. Firth in Cathedral City, California. We're also happy to represent clients throughout the Coachella Valley, Palm Springs, Palm Desert, Desert Hot Springs, and Rancho Mirage.
Why Estate Planning Is Important
Establishing a comprehensive estate plan is one of the most important legal steps you can take to ensure your loved ones are taken care of and that your assets are being handled responsibly. With an estate plan, not only can you assign certain assets to beneficiaries, but you can also appoint a legal guardian to any minor children and pets, choose someone to act as a power of attorney to make important financial and healthcare decisions on your behalf, and lay out your own wishes for medical care through an advance directive.
The more planning you can do while you're still relatively young and healthy, the less you and your loved ones will have to worry about as you age. You can rest assured knowing that all your wishes are clearly spelled out, that you've chosen a competent and trustworthy executor, and that your heirs will be looked after long after you're gone.
Online Forms vs. Estate Planning Attorney
If you're considering drafting an estate plan online, you should first look closely at the benefits of working with an estate planning attorney vs. an online form.
State-Specific
Most estate planning forms you encounter online will not be state-specific, and therefore, won't take into account any requirements that are unique to California. When you work with a local attorney, they'll not only ensure you're in compliance with all federal and state laws, but they can also alert you to any advantages that California law may afford you in terms of tax savings for you or your beneficiaries. They'll also make sure that all your documents will stand up to scrutiny in the eyes of a California court.
Making Modifications
Although online forms may be easier to use for very simple estate planning, they do not make it easy to make edits or modifications to what you've already completed. Additionally, because estate plans can be so complex and dependent on state and federal laws, sometimes a seemingly minor change you make could end up altering the entire plan in a way you wouldn't expect.
Getting the Right Advice
Most online forms do contain explanations of each section and general advice to the user, but this will never replace the kind of personalized guidance you can get from an attorney who has spent time talking with you in-depth about your life and financial goals. A skilled attorney will listen to your concerns and be able to write up a plan that's specific to your goals and circumstances.
When Disputes Arise
Even the most well-written estate plan is still open to disputes among your heirs, and wills are often contested in court. If this should happen to you and you used an online template, the judge will have no one they can turn to for questions about the validity or contents of the will. However, if you work with an attorney and disputes like this arise, the court can consult with your lawyer as an impartial party because they don't stand to benefit anything from the provisions of the will. An attorney has knowledge not only of the estate plan itself but of the person who wrote it and will be able to pull up evidence in the form of emails, correspondence, and notes from meetings that can help solve these problems.
Keeping Your Documentation Safe
Finally, your attorney will always keep a copy of your estate plan on record should any dispute come forth or should your named executor want help administering the contents of your plan. While you may be able to find a digital copy of your will through an online site, this is never guaranteed. You may be leaving your descendants in a difficult situation if they can't locate your will and have no one to turn to for help.
Seek Trusted Legal Counsel
If you're anywhere around the Cathedral City, California, area and are curious about starting an estate plan, reach out to our team at the Law Office of Robert L. Firth. Here, you can expect a personalized experience, attention to detail, and honest legal advice for all your estate planning needs.